The task
was simple - to design and build a small house in the g
arden for children. Tereza did not want to buy a unified building from the hobby market, so we did a workshop directly with the children to find out what the building should look like. In the end, an archetypal house with a gabled roof with a base of 2x3 meters was chosen. I built it all by myself, with only simple tools and occasional help from children. I think that similar inimalistic objects should be created by first-year students of architecture, because every handwork will create questions and an unexpected confrontation with the drawing. All structures are made of solid wood, the main structure is beamed, clad with decks from the exterior and interior. Skylight, special gable window and sofa bed. The proportion of the facade is inspired by the module of Leonardo's Vitruvian Man.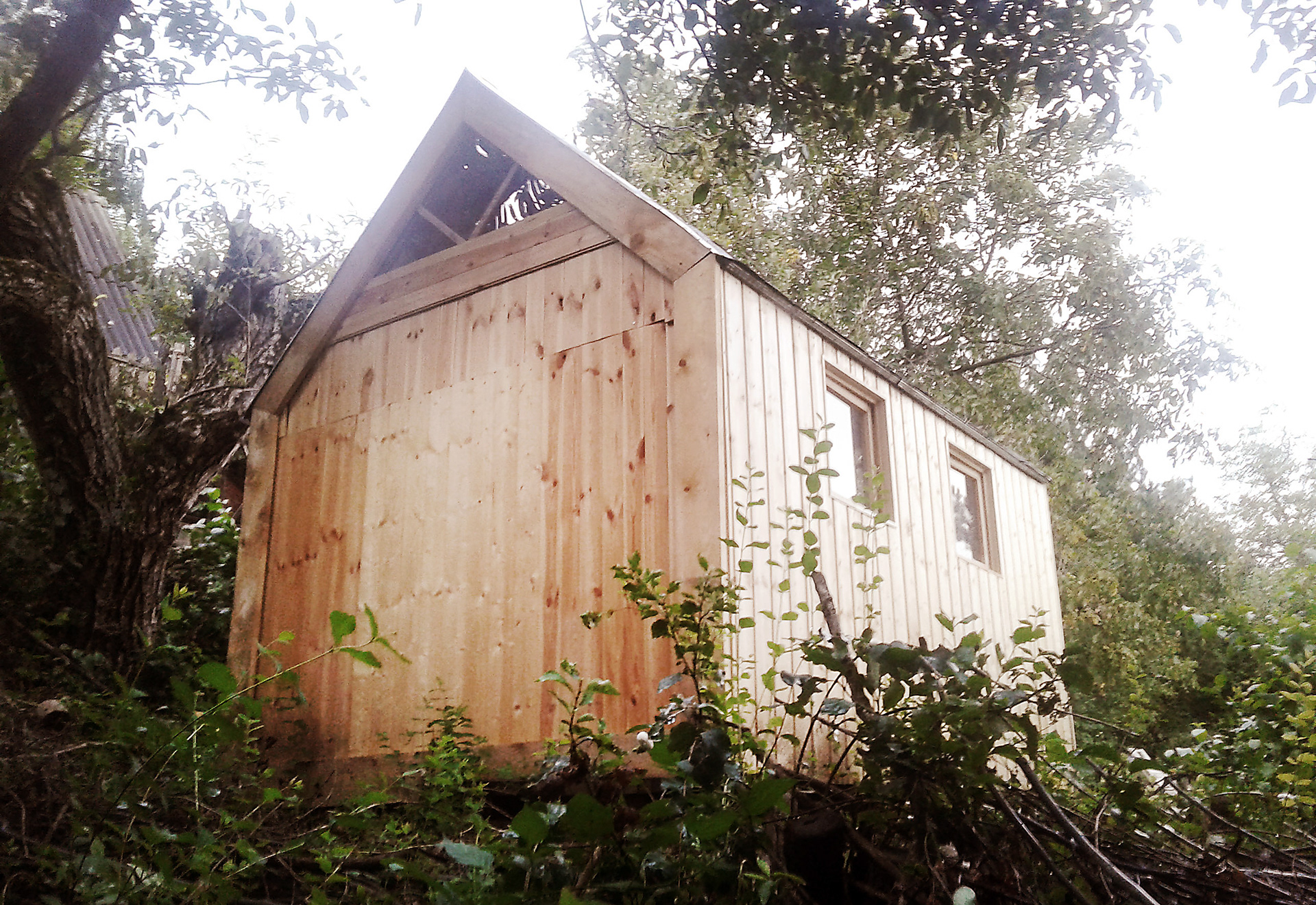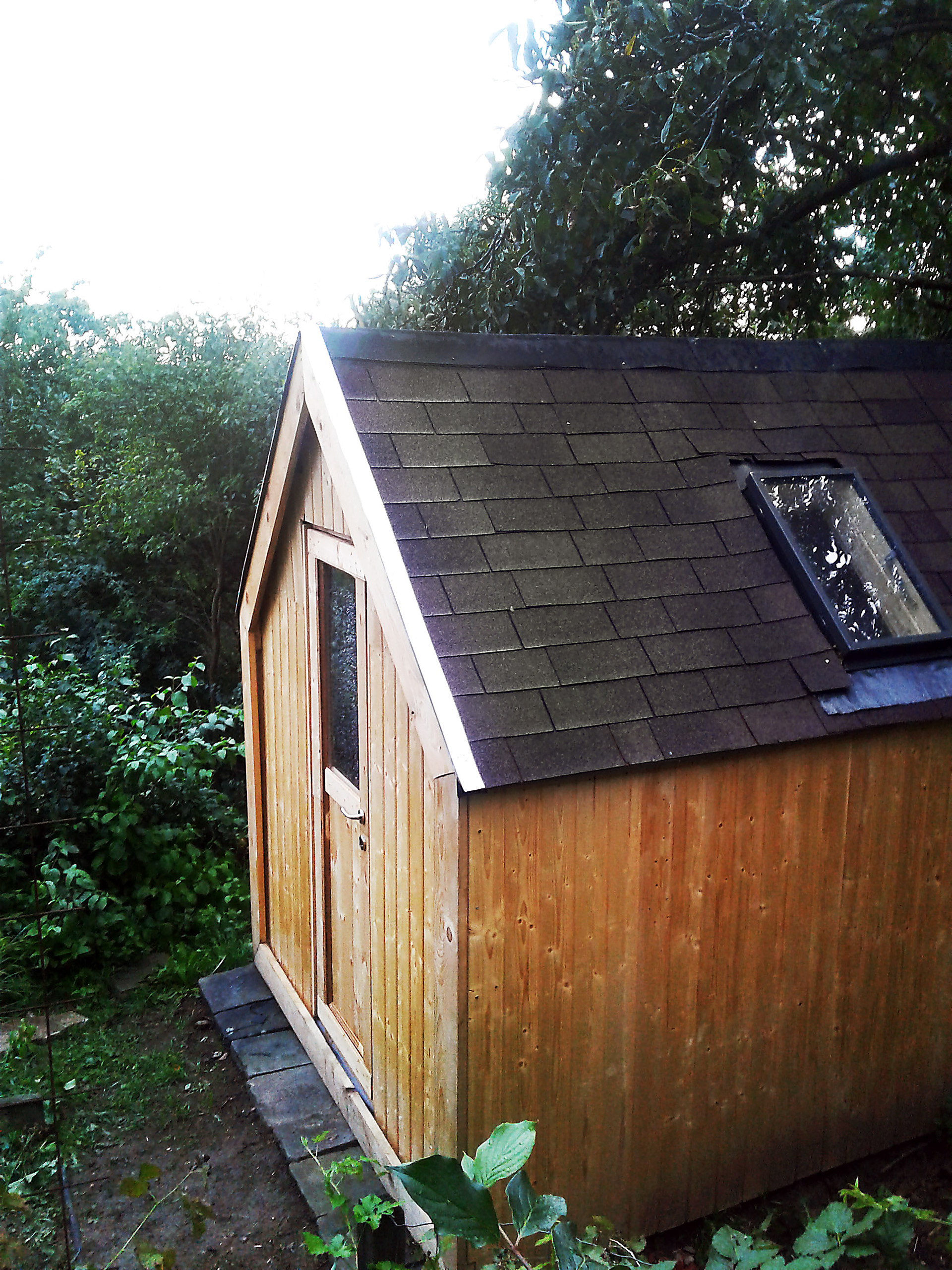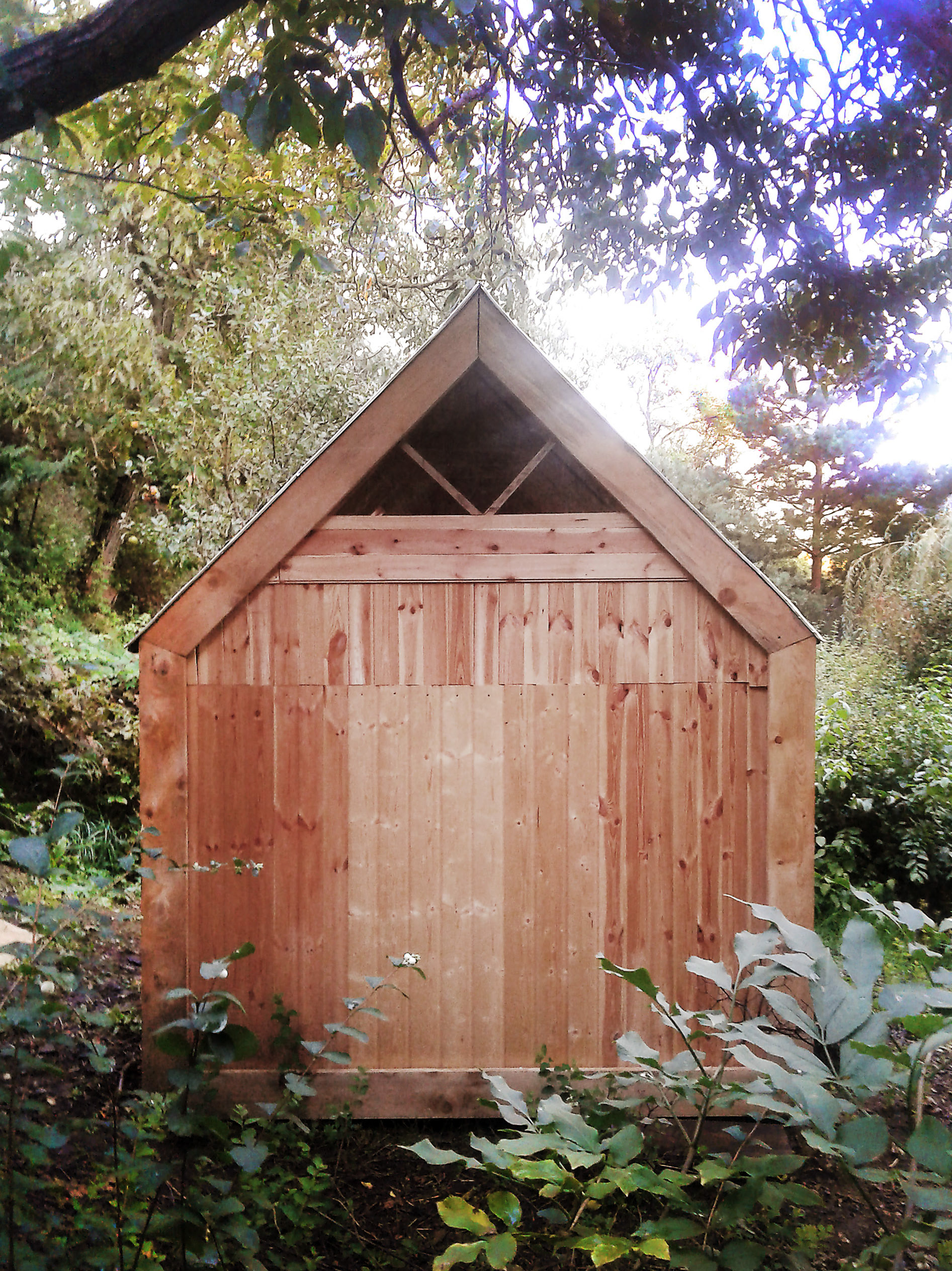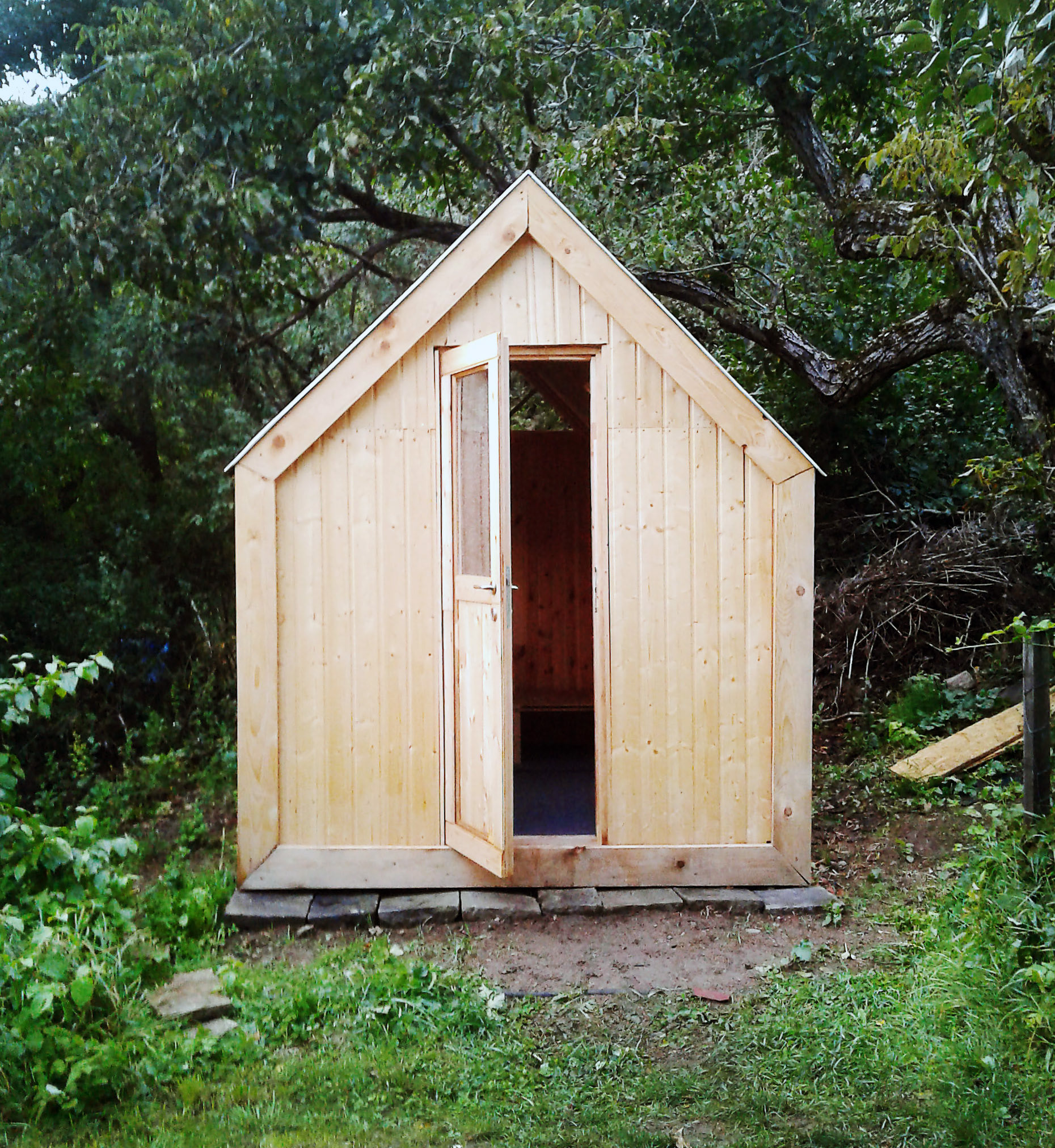 Zádání
bylo jednoduché - navrhnout a postavit malý domek v zahradě pro děti. Tereza nechtěla koupit unifikovanou stavbu
z hobbymarketu a tak jsme udělali workshop přímo s dětmi, abychom zjistili, jak má stavba vypadat. Nakonec byl zvolen domek archetypálního tvaru se sedlovou střechou o základně 2x3 metry. Postavil jsem ho celý sám, pouze s jednoduchým nářadím a občasnou pomocí dětí. Myslím, že podobné inimalistické obejekty by měly vytvořit již studenty prvního ročníku architektury neboť každá ruční práce vytvoří otázky a nečekanou konfrontaci s výkresem. Veškeré konstrukce jsou z masivního dřeva, hlavní konstrukce je trámová, opláštěná palubkami z exteriéru i interiéru. Střešní okno, speciální okno ve štítě a rozkládací postel. Proporce průčeůlí je inspirována modulem Leonardova Vitruviánského muže.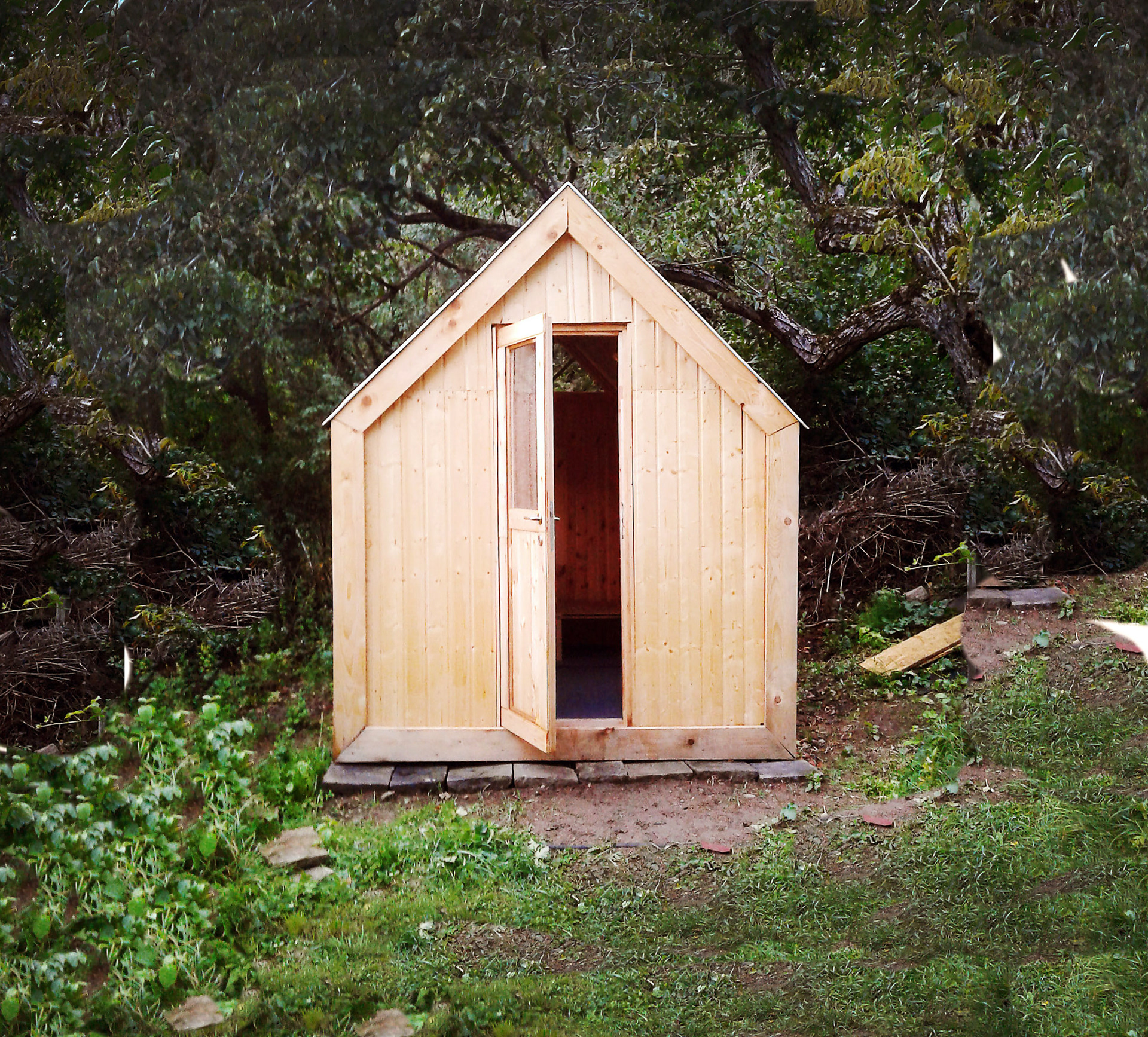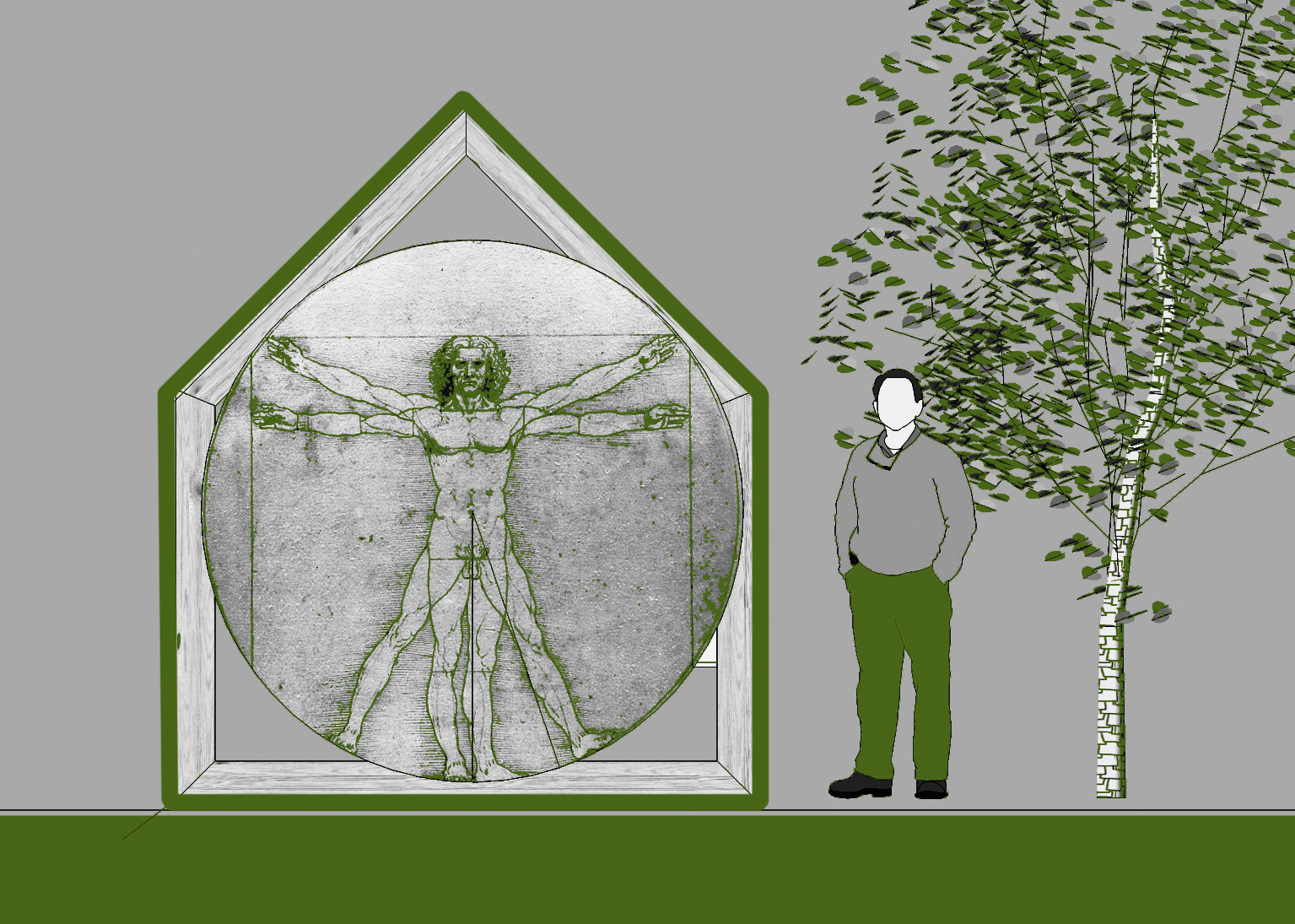 construction // stavba ::