Management
of the cinema in Hradec nad Moravicí decided to create a background bar for after-events. Friend Richard Vacula with his enthusiasm contributed to the fact that the cinema was often sold out and people spent time in it even after the performance. We found space at former office with bare walls which allowed any intervention. Paradoxically, we decided brought the interior closer to the time of the cinema's origin, although no photos have been preserved. Cassette tiles, cream plaster, TON chairs were created and we made lamps from the lamps of old magnifiers for photographs by Meopta.
Realization 2016, Collaboration: Richard Vacula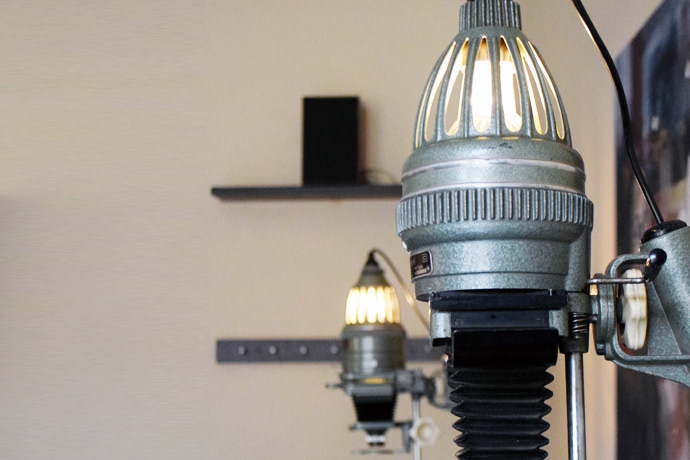 Z původní
kanceláře se vedení kina v Hradci nad Moravicí rozhodlo vytvořit zázemí ve formě kinobaru-kavárny. Za vysokou návštěvnost projekcí v tehdejší době mohl zejména Richard Vacula, který svým neutuchajícím nadšením přispěl k faktu, že kino bylo často vyprodané a lidé v něm trávili čas i po představení. Prakticky holé zdi původního prostoru umožňovaly jakýkoliv zásah. Paradoxně jsme se vydali cestou rekonstrukce a přiblížili interiér době vzniku kina, přestože se žádné snímky prakticky nedochovaly. Kazetové obklady, krémová omítka, židle TON a svítidla vyrobená z lamp starých zvětšovacích přístrojů na fotografie od Meopty. 
Realizace 2016, Spolupráce: Richard Vacula